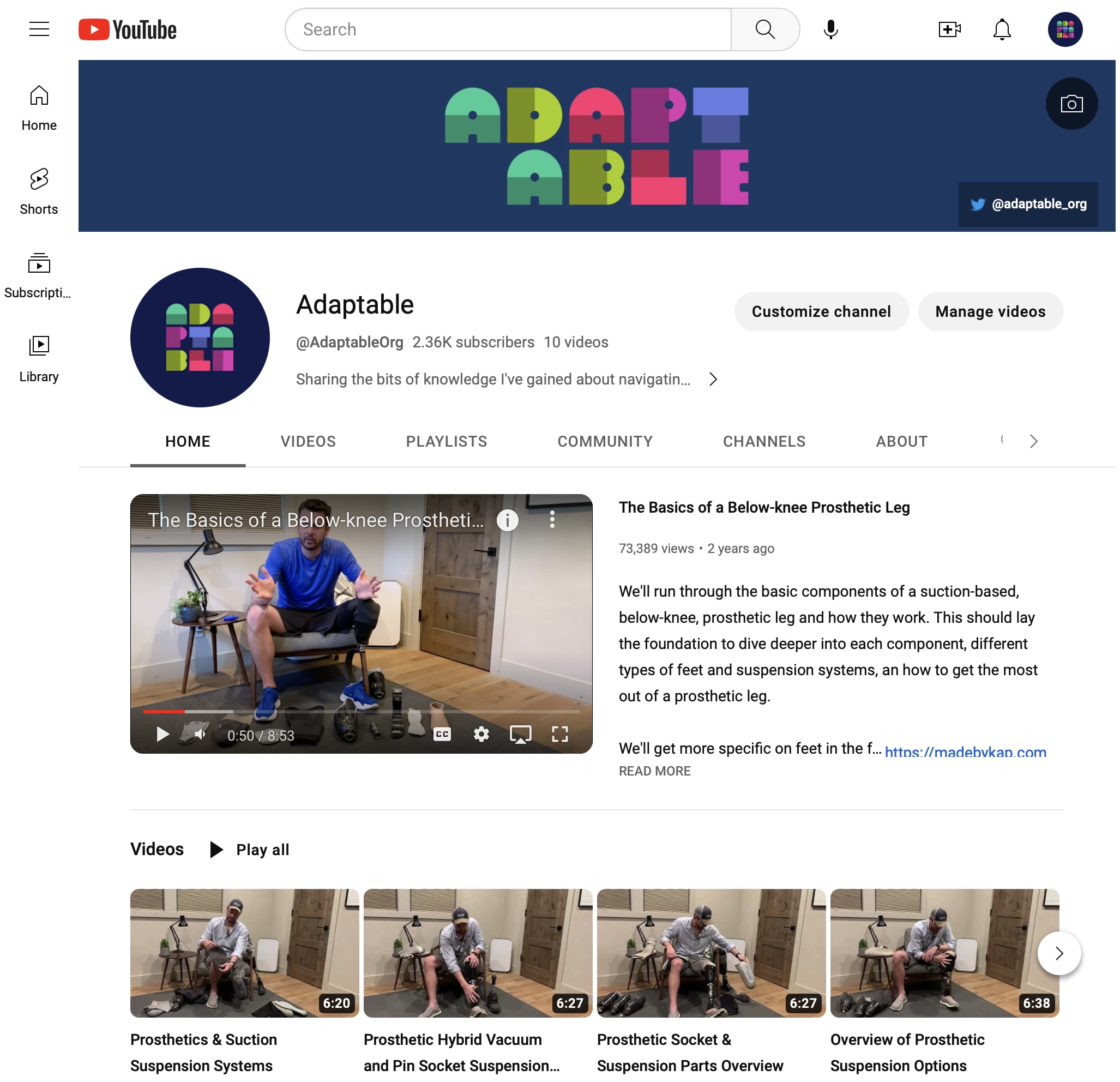 When I was facing a somewhat-elective amputation in 2016, it was incredibly difficult to find good information about staying active as an amputee. While I was never anxious about the amputation itself, I wanted to understand how it would affect my ability to stay active.
Would I still be able to enjoy basketball? Would I need to find new activities that were more prosthetic-friendly? What special equipment would I need? How much would it cost? Would insurance or other options help offset any of those costs? How do activities like going to the beach work? Do you take your leg off? Will the salt water ruin prosthetics?
Some of the answers existed, but they were scattered across the internet. I wanted to create a place11I originally called the channel 'You Got This' but renamed it 'Adaptable'. So the videos still use and show the original name. where I could share my experiences and learn from others. I also wanted to create a place where I could share my experiences and learn from others.
This was one of the most difficult projects I've ever worked on. I had to learn about video, audio, lighting, production, YouTube, and a half-dozen other skills that I had never used as a software developer.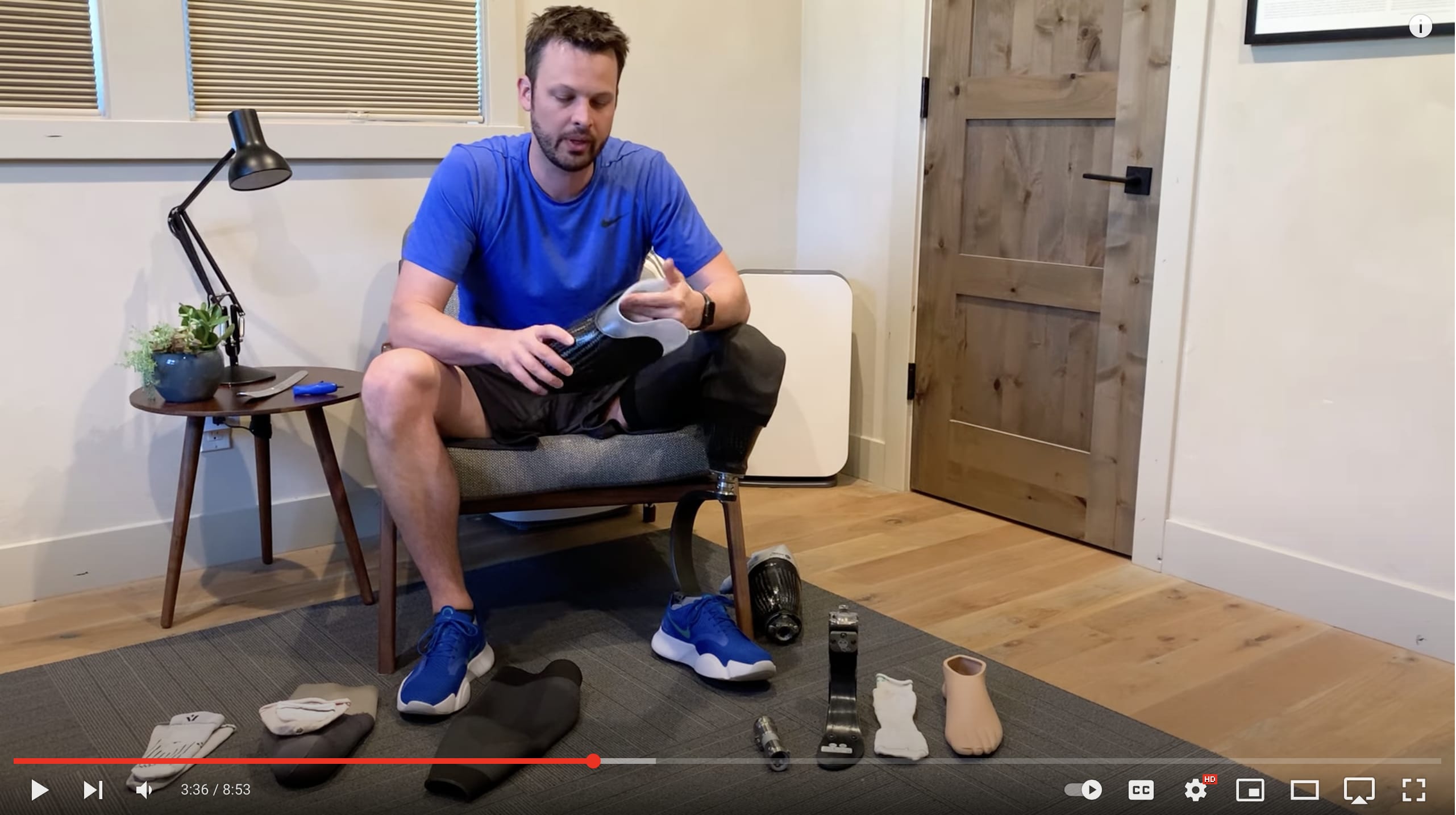 The videos focused on answering questions that I had when deciding whether to amputate. They dove into the logistics of day-to-day life of staying active as an amputee by talking about different suspension systems, changing shoes, going to the beach, skin care, and other topics.
While I'm not currently producing more videos, I hope to get back to it and continue to share more of my experience to help other amputees stay active.
The Videos
---
The videos were well-received, and I started to go down the rabbit hole of improving the production quality and streamlining the process to enable making more videos on more detailed subjects. Unfortunately, I realized I simply didn't have the bandwidth to continue learning an entirely new skillset to record and produce videos. While I hope to return to working on it in the future, it's currently on hold.