SaaS Planning Playbook
A playbook to ensure you don't overlook or skip any steps building and launching your SaaS business.
Your Streamlined SaaS Checklist
A book is great, but sometimes it's hard to remember all of the little details once you sit down to get to work. So the playbook provides an exhaustive checklist of the countless details that are easy to forget.
What started as a short checklist accidentally evolved into 20,000 words of directly-actionable tactics and reminders—it's almost a book unto itself.
The playbook is the abbreviated companion to Starting & Sustaining with key tasks and milestones organized chronologically to help ensure you don't overlook anything.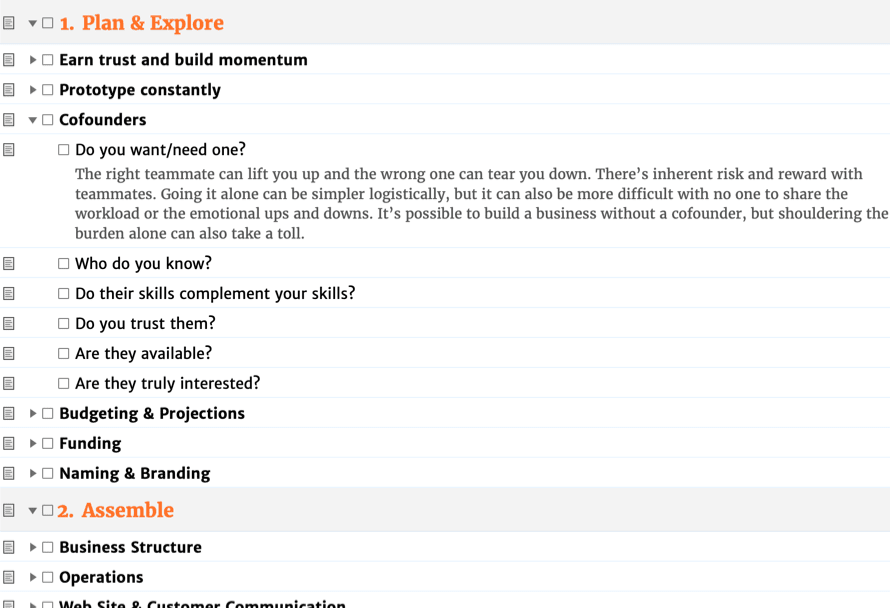 Frequently Asked Questions
Can I use it without the book?

The playbook can absolutely be a standalone tool, but it was designed and written to serve as reminders for the plethora of topics covered in the book. By itself, some of the short-hand may not be as obvious or intuitive as it would if you read the book.

What formats are included?

The playbook includes HTML, Rich Text, Plain Text, and PDF. The HTML and Rich Text versions support expanding/collapsing for quickly moving around the document. The PDF serves as a more prose-centric readable format, and Plain Text provides maximum compatibility.
The new playbook for launching your web app: @garrettdimon's ebook is loaded with practical and applicable advice.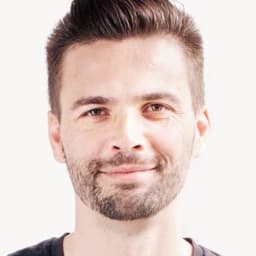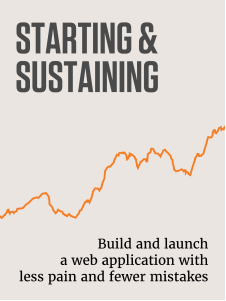 Get the Free Saas Playbook
The almost-20,000-word playbook companion to Starting & Sustaining along with a short email course to help plan, build, and launch your SaaS application.