Build and launch your web application with less pain and fewer mistakes.
You've got a long journey ahead of you, and a trail guide to help you make more informed decisions could save you serious time and money. Learn from the hard-earned mistakes of others so you don't have to repeat them.
Welcome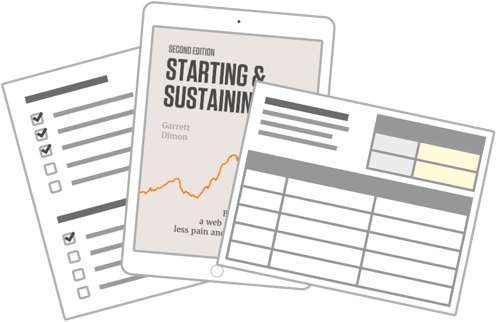 I'm Garrett, and I spent a little over eight years building and running a SaaS application as a sole founder.
After selling my company and fielding countless questions This book and the associated resources are the culmination of eight years spent designing, building, supporting, and ultimately selling a SaaS application as a sole founder. They cover everything about launching and operating and can hopefully help you build and launch an application without making the same mistakes I did.
Getting Started
Starting & Sustaining provides several ways to browse, learn, refresh your memory, or get started with your own application.
OK, I haven't even had a chance to crack open the book yet, and I'd already pay twice this price—just for the spreadsheet alone. I built a crappy version of this spreadsheet for myself and it took me hours. This is a steal for anyone who's even half-way serious about a SaaS business.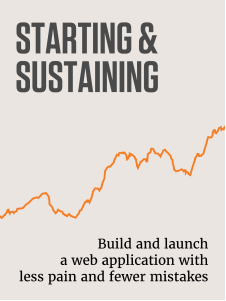 Be Fully-prepared to Launch Your Own SaaS Application
Get a free playbook, worksheet, and short email course to help you navigate the journey so you can be ready to build your own SaaS application.